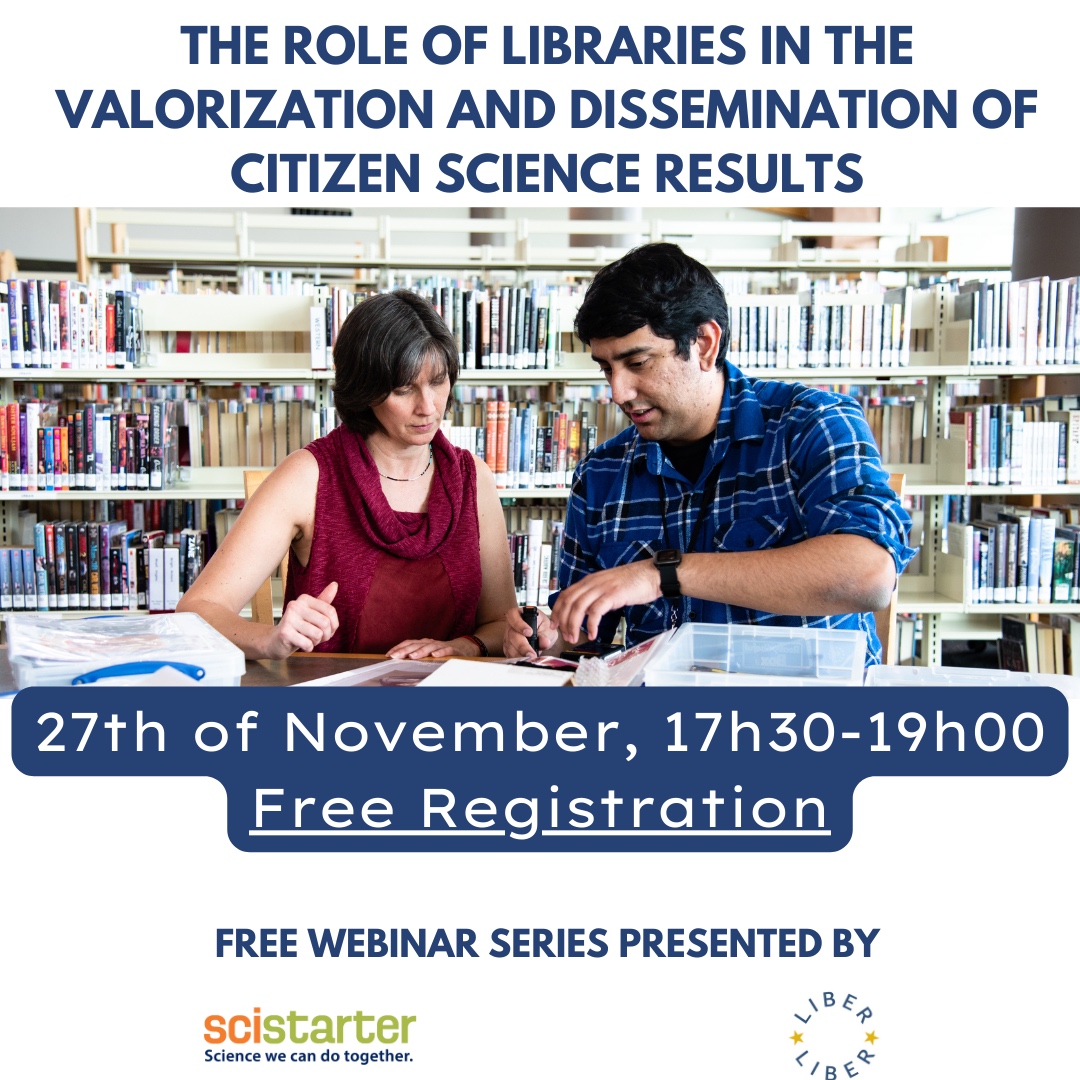 Details

Written by:

Sebastian Harnacker

Category: Uncategorised
Hits: 34
The LIBER Citizen Science Working Group and SciStarter are organizing a webinar addressing the role of libraries in the valorisation and dissemination of Citizen Science results. Citizen Science is an effective way to bring knowledge closer to society and is therefore closely aligned to the mission of libraries. As libraries are profoundly embedded in society, they are particularly well-placed to engage with local communities.
The webinar takes place on Monday, 27 November from 5.30 pm until 7.00 pm (CET).
Register below to find out more about ways in which libraries can get involved in Citizen Science projects:
https://libereurope.eu/event/the-role-of-libraries-in-the-valorisation-and-dissemination-of-citizen-science-results-liber-and-scistarter-webinar/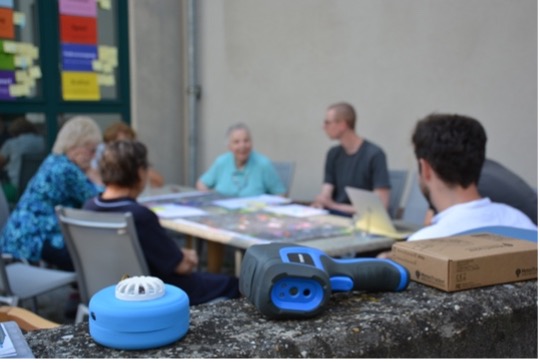 Details

Written by:

Phoebus Panigyrakis

Category: Uncategorised
Hits: 45
During the last warm autumn days a second Workshop in the frame of "Urban Heat Stories" took place in Vienna. On the 9th and 13th October we approached pensioners (age 78 – 82) of the housing-project "Kolokation" and talked about individual experiences on heat around their neighborhood of the 10th district. Additionally, on 11th and 14th September a workshop with pensioners of the local "Pensioners Club Herzgasse" in the 10th district took place.
The methodology used followed – as far as possible with elderly people – the common strategy developed with the partner project "Urban Heat Chronicles" in Barcelona. Collective mapping of everyday public spaces and sensor measurements were the basis of a discussion of individual experiences.
In both workshops, the accessibility of green spaces and the usability of daily routes during heat periods played a crucial role in the discussion. Before starting the next workshops in Spring 2024, the Micro-Stories will be evaluated and a first Chatbot-Pilot for systemic data evaluation will be tested.
News and more information on the Project Website.
© Photo: Ruth Hoepler, TU Wien future.lab Research Center